New Idea One Row Corn Picker #323
Lot 0 of 0 - Farm Equipment & Agriculture Equipment in Various Locations ...
---
Description
New Idea one row corn picker. Unit has not been used in a couple years and was stored inside. It was pulled out in October to make sure it was not froze up and everything worked ok. It was greased and put back in the barn. It was pulled out again in January 2011 and has been out since.
Condition
Unit is in operational condition. Sold As-Is. Seller will assist with load out.
Lot Terms
Payment
Buyer's Premium: 13%
Payment in full is required within 3 days of the invoice date. A 2% late fee will be added for all payments received after that date.
Removal
Removal Deadline: 14 days after the invoice is generated. Unclaimed items beyond the removal deadline are subject to additional fees and forfeiture. Please refer to our website rules.
This Item is being sold AS IS WHERE IS. NO customs, export, or import assistance is available from our Company, the Seller, or the Storage Location. Our Company, Seller, and Storage Location expressly disclaim the appropriateness of this item to be exported from, or imported to, any country. Shipping, logistics, transportation, loading, customs, export, and import activities, and all associated costs, are the sole responsibility of the Winning Buyer.
General
This lot is subject to all auction terms and the AssetNation member agreement.
Payment
ALL bids made by bidders are contractually binding and the selected winning bidder is required to complete all transactions. Defaulting bidders will be assessed a Default Penalty, as set forth in the Standard Fee Schedule, and will be barred from bidding.
General
No adjustments will be made for ANY discrepancies.
Buyers that fail to remove 100% of items purchased, including any and all pieces/parts by the removal deadline will be considered in default. Dismantling of any kind, without express written permission from the location, is not permitted. Any items not removed will be disposed of. Failure to comply with this requirement may result in a $50 per lot/per day storage fee, fines or additional costs to the buyer.
The winning bid for this listing is subject to seller approval. Upon closing there may be a delay of up to 2 business days before the Seller selects the winning bid. Please take this potential delay into consideration when placing a bid.
Payment By Wire Transfer
Payment By Credit Card
Payment By Certified Check or Company Check with Bank Letter
---
For your full-service shipping needs, uShip offers competitive quotes for all types of hard to ship items.
Click Here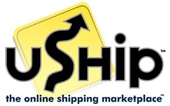 uShip is an online shipping marketplace that connects people with customer-reviewed transport companies that can move hard-to-ship items such as cars, motorcycles, boats, household goods, LTL (less-than-truckload), FTL (full truckload), heavy equipment, horses and more. Transporters place competing bids to win a customer's business, which brings down delivery costs and makes shipping more affordable and efficient.
Cecil, WI 54111, United States
NOTE: Maps on our site are powered by 3rd party information from Google Maps, which is not independently verified. User assumes all risk of use. No representation is made or warranty given as to content, usability, or timeliness of map data.
If any bids placed within the extended bidding interval of the Lot End Time result in a tie or change of the first place bid, the lot extends until no bids result in a change of the first place bid for the extended bidding interval.
The bid increment is the minimum amount required to beat the current high bid (winning bid). Bid increments change as the current high bid increases. Increments for this lot:


If high bid is between $0 and $99.99, the increment is $2.00
If high bid is between $100 and $499.99, the increment is $5.00
If high bid is between $500 and $999.99, the increment is $10.00
If high bid is between $1,000 and $2,499.99, the increment is $25.00
If high bid is between $2,500 and $4,999.99, the increment is $50.00
If high bid is between $5,000 and $9,999.99, the increment is $100.00
If high bid is between $10,000 and $99,999.99, the increment is $250.00
If high bid is between $100,000 and $199,999.99, the increment is $1,000.00
If high bid is between $200,000 and $999,999.99, the increment is $2,500.00
If high bid is between $1,000,000 and $9,999,999.99, the increment is $5,000.00
If high bid is greater than $10,000,000, the increment is $10,000.00
*Please note: when a Max Bid has been placed, the system will auto-rebid using the increments listed above.